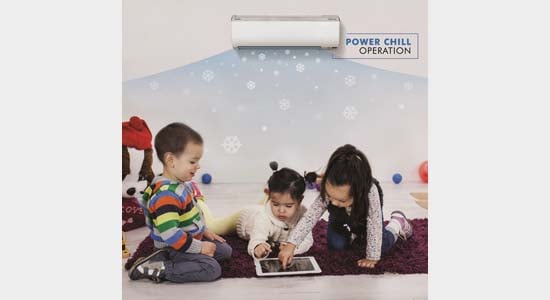 Power Chill Operation
During extreme heat conditions when rooms require quick cooling, POWER CHILL ensures room temperature drops rapidly for immediate comfort. This is a perfect feature to give immediate relief in scorching heat.
Econo Mode (Power Saving Mode)
This function enables efficient operation by limiting the maximum power consumption. It is useful when using the air-conditioner and other electrical devices simultaneously on a shared electrical circuit. This mode helps you in reducing your electricity bills.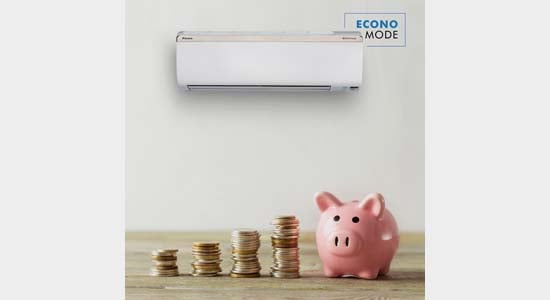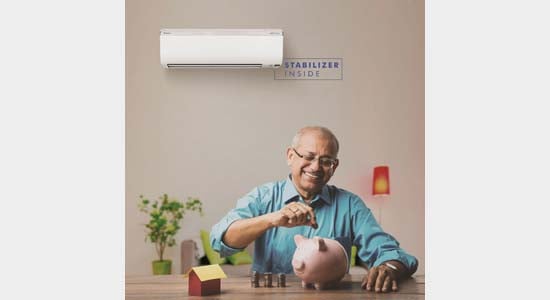 Stabilizer Inside
With Stabilizer Inside function, Daikin Air-conditioners are able to perform the step up & step down function of stabilizers and made external stabilizer redundant.
Coanda Airflow (Radiant Cooling)
Coanda airflow operation gives you the best air-conditioning experience. The powerful air draft does not fall on your head directly, but it is steered upward letting air circulate into the corners of the room creating a comfortable ambience.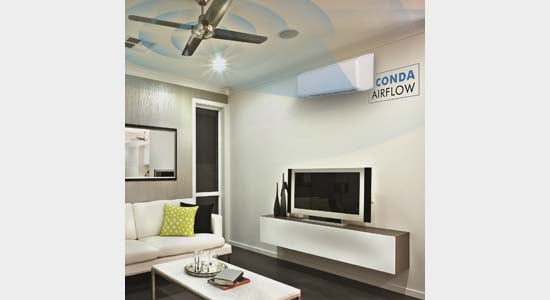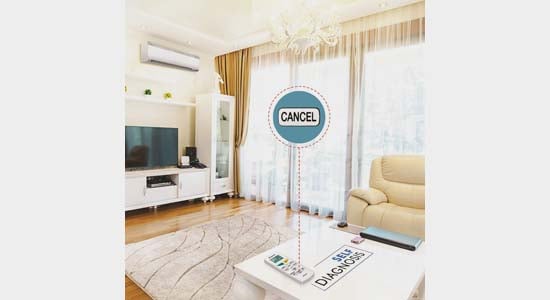 Self Diagnosis
The machine auto detects the error and shows the related code on the remote screen (After pressing Key mentioned in manual). Now you can easily self diagnose the error and report it to your Daikin authorized service center for a quick resolution.