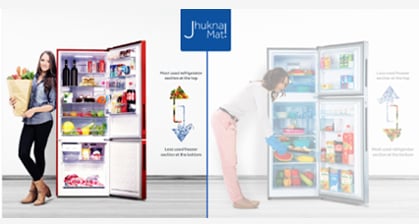 Jhukna Mat
Bring home Haiers iconic Bottom Mounted Refrigerator and reduce your bending by 90 percent. With the main refrigerator section stacked on top and freezer at the bottom, Haiers BMR allows you easy access to all your food items stored in the refrigerator at eye level. Now, get used to the correct way of using a refrigerator with Haiers BMR.
Twin Inverter Technology
Twin inverter technology helps run both the fan motor and compressor at inverter causing less fluctuations and more energy savings by automatically adjusting the cooling supply in regards to the cooling demand. Adding on to it it also gives 10 Years warranty on both compressor and fan motor.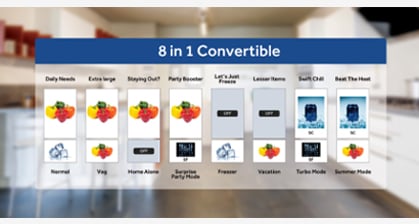 8 IN 1 Convetiable
8 convertible modes allows you to conveniently store and organize your food items in the refrigerator. The 8 modes are precisely designed to smartly cater your refrigerator needs and usage patterns.
Twin Energy Saving Mode
Two energy saving modes in one refrigerator save up to 15 percent energy in mode one and up to 30 percent energy in convertible mode, store more save more.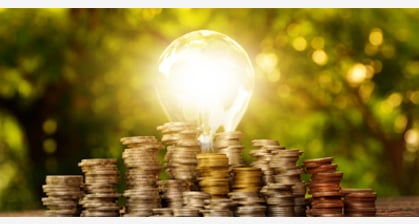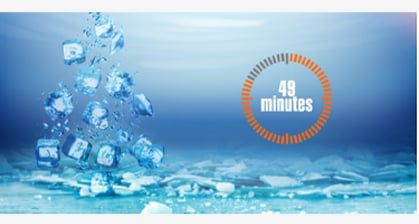 Turbo Icing
Turbo icing technology accelerates the time needed to freeze products in the freezer section. It helps make the ice 200 percent faster in 49 minutes.
Internal Micom
Flawlessly navigate the temperature settings from inside the refrigerator with the I Micom panel.