Bring home this washing machine from LG and kiss your laundry woes goodbye. It comes with Three Wash Programs and Wind Jet Dry feature to help in the effective washing of clothes. The Rat Away Technology keeps rats at bay so they don't hamper the appliance's performance.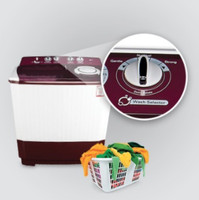 Three Wash Programs
With three different programs (Gentle, Normal and Strong), you can give your clothes a customised washing depending on the fabric type. Now, you can be assured that the damages on your clothes are kept to the minimum.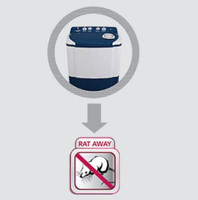 Rat Away Technology
It comes with a 3 mm plastic cover that has a rat repellent chemical to keep pests, like rats, from damaging your appliance.