Product Description
With the advent of innovative technologies, the Panasonic 340-L frost-free, double-door refrigerator hosts a wide array of features such as, Surround Cooling Airflow, Intelligent Inverter, Triple Twist Ice Tray, Econavi and Ag Clean technologies. It lets you stock up on even a week's worth of produce, keeping your fruits and vegetables fresh and moisture-rich all week long.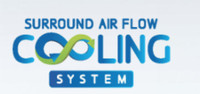 Surround Cooling Airflow
Not all food items require the same temperature and humidity. This feature cools the refrigerator and freezer compartment simultaneously by providing an independent airflow. The independent cooling in the separate compartments keeps your food fresh for a long period.
Toughened Glass Shelves
You don't have to worry about storing large vegetables, or heavy pots and pans, as these toughened glass shelves are designed to hold large weights.
Veg Jumbo Storage: 35 L
Avoid frequent trips to the market, as you can store ample quantities of your favourite fruits and vegetables in the fridge, thanks to the additional space provided.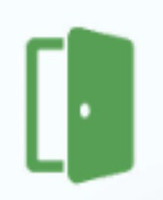 Door Sensor
It determines your family's lifestyle pattern by detecting how frequently the door is opened and closed.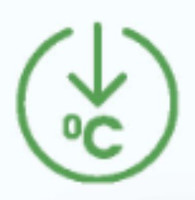 Internal Temperature Sensor
It determines the cooling power required by detecting the internal temperature.
Room Temperature Sensor
It provides optimum cooling at any time of the day by detecting the surrounding temperature.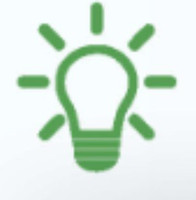 Light Sensor
If the lights are switched off, this sensor detects it and determines that the fridge is not being used.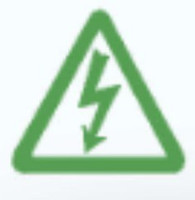 Defrost Sensor
It activates the defrost timer by sensing the temperature inside the refrigerator.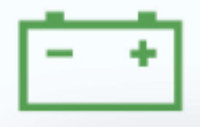 Voltage Sensor
It keeps the refrigerator working flawlessly by protecting it from high and low voltages.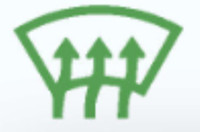 Inverter Motor Sensor
It saves energy by increasing or decreasing the compressor motor rotation as required.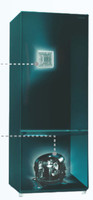 Intelligent Inverter: Six Speed
By matching the temperature inside the refrigerator and the amount of food stored, the five-power setting can be adjusted for optimal cooling and efficiency, resulting in up to 49% less electricity usage. The Low Power Cooling Mode helps save energy by making the refrigerator use less power. The full-power operation is selected when you want to freeze the food quickly. It preserves the flavour and nutrition of your food, and provides up to 50% faster freezing time.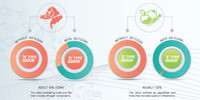 Odour Filter Type: N and S Type
Bad odours are eliminated by the Twin De-Odoriser. Unpleasant vegetable odours are effectively resolved by an active enzyme. The N-type Filter brings down the odour emitted by meat and fish, which includes nitrogen, by about 80%. Vegetable and fruit odour, which includes sulphur, is brought down by almost 100% by the S-type Filter.
Interior Energy-saving LED Lighting
Providing bright illumination from three directions, these durable and energy-efficient LED lamps provide a clear view of your food items.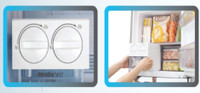 Ice Tray: Double Twist
It features a detachable and movable ice tray, which you can take out and move to provide additional freezer space. A simple twist of the lever is all it takes to get the ice cubes into the icebox.

Econavi Technology
This technology provides up to 10% more energy savings by adapting the energy usage around your lifestyle. This is done by a combination of sensors and a program control software which monitor your patterns to give efficient power consumption.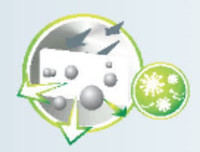 Ag Clean
This technology retains the food's freshness and the nutrients present in it, thanks to the Silver Air Filter which eliminates about 99.9% of bacteria, moulds and other harmful organisms. The Ag Filter reduces odours, and powerfully deactivates mould and bacteria by cleaning the circulating air.