Quickly and efficiently circulate cool air by installing the Samsung 1.0 Ton AR12NV3UFMC Split AC. Built with durable Copper Condenser condenser, this split AC is sure to last you several years. The air conditioner with a 1.0 Ton capacity cools a large area efficiently and provides clean and fresh air to give you a hill station like feel in your living room. With a rating of Inverter 3 stars, this eco-friendly AC consumes less power and saves on energy. (Star rating of model is as per 2018 BEE rating, manufacturing can be of 2018 or before).
Works smart, saves energy
An energy-efficient Digital Inverter 8-Pole maintains the desired temperature without frequently turning off and on. So it uses less energy* and helps you stay comfortable for long periods.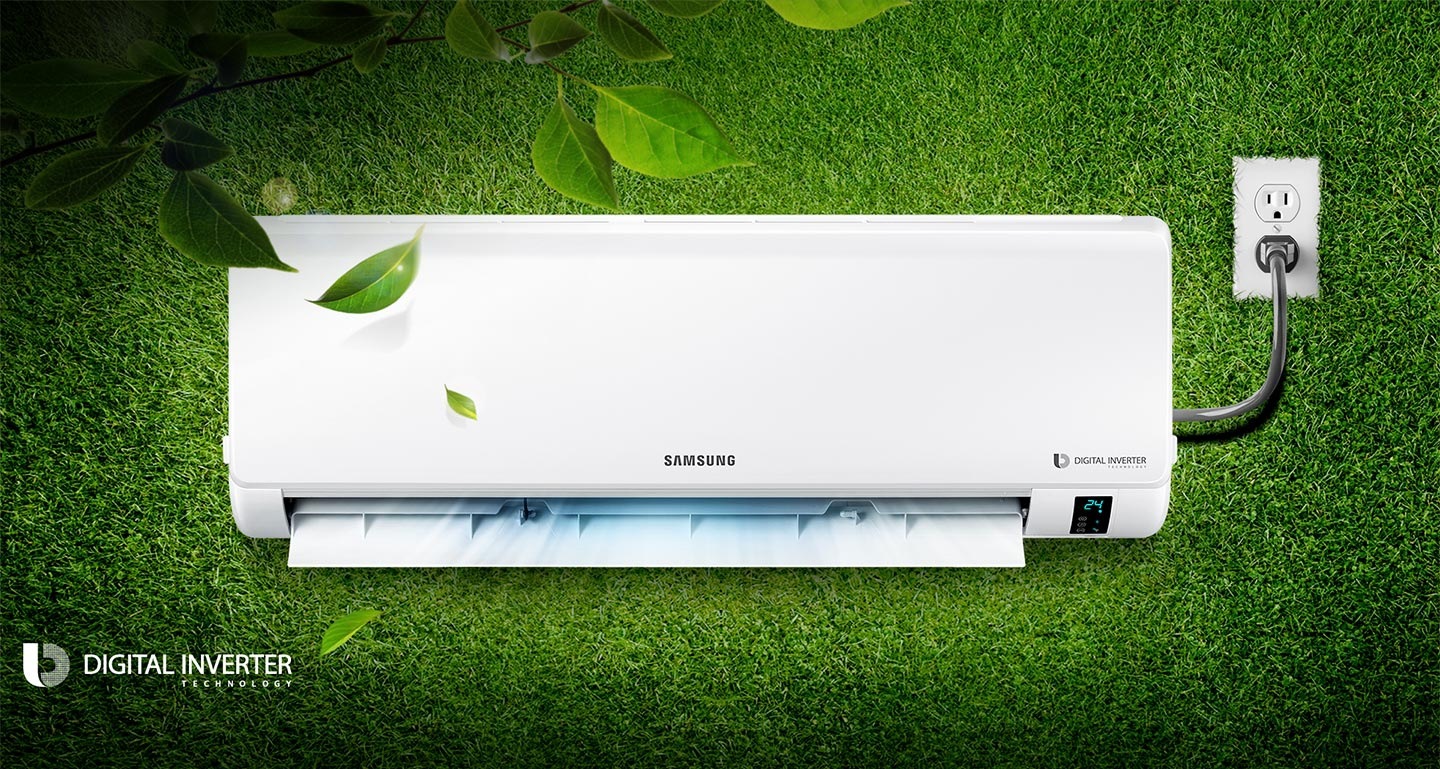 * Tested on AR09MSFHBWKNET compared with Samsung conventional model AQ09TSB.
Fast Cooling
Fast Cooling Mode cools much faster by running the compressor at the maximum level with the fastest fan speed for 30 minutes*. It's Digital Inverter 8-Pole also helps it quickly reach the maximum Hz when it starts.
* Tested on AR09MSFHBWKNET compared with Samsung conventional models.
Keeps comfortably cool
The 2-Step Cooling Mode begins cooling the air fast using its Fast Cool mode. It then automatically changes to Comfort Cool mode to maintain the desired temperature, so don't have to keep changing the settings.
Stable performance
Keeps going in the most challenging environments with Triple Protector Plus technology. It prevents overloads, without a separate voltage stabiliser*, has an anti-corrosive coating, and can endure extreme heat.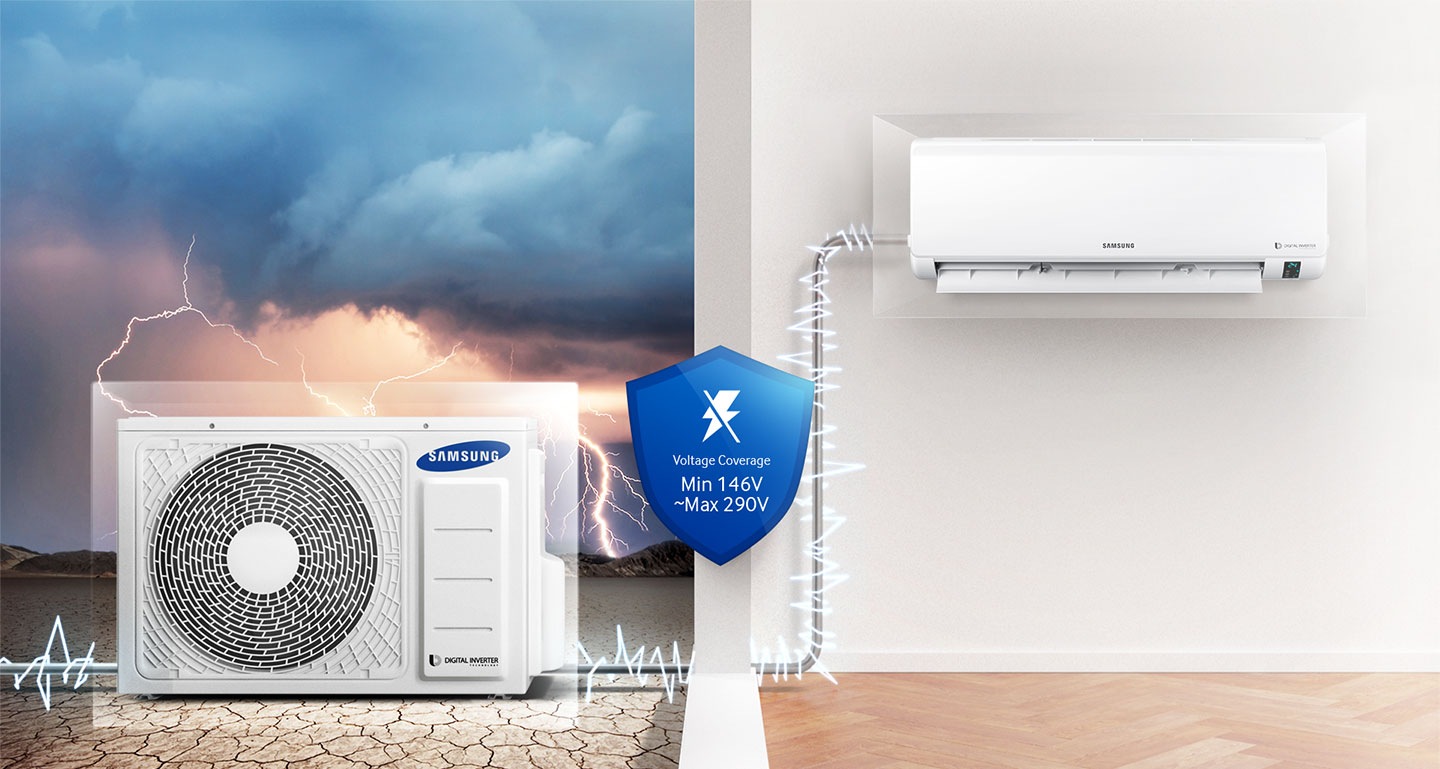 * Tested on AR09MSFHBWK compared with Samsung conventional model AR09HPSDFAP/RC.
Enjoy good night's sleep
Good Sleep mode creates the desirable climate for a good night's sleep. With its temperature control, it keeps you comfortable, so you fall asleep fast, sleep deeply, and wake up refreshed.
Stays fresh
When the air conditioner is turned off the Auto Clean function automatically runs a fan to remove dust and moisture in the heat exchanger. So it stays clean and dry, which prevents the growth of bacteria and mildew.