Stylishly unique
Horizontal Curve Design
Give the heart of your home a style boost. The truly distinctive Crown design makes your kitchen more stylish and unique. It has a softly curved, round-top shape and clean lines, featuring a single door with a new GARO handle. And it is available in a choice of 11 new colors and patterns.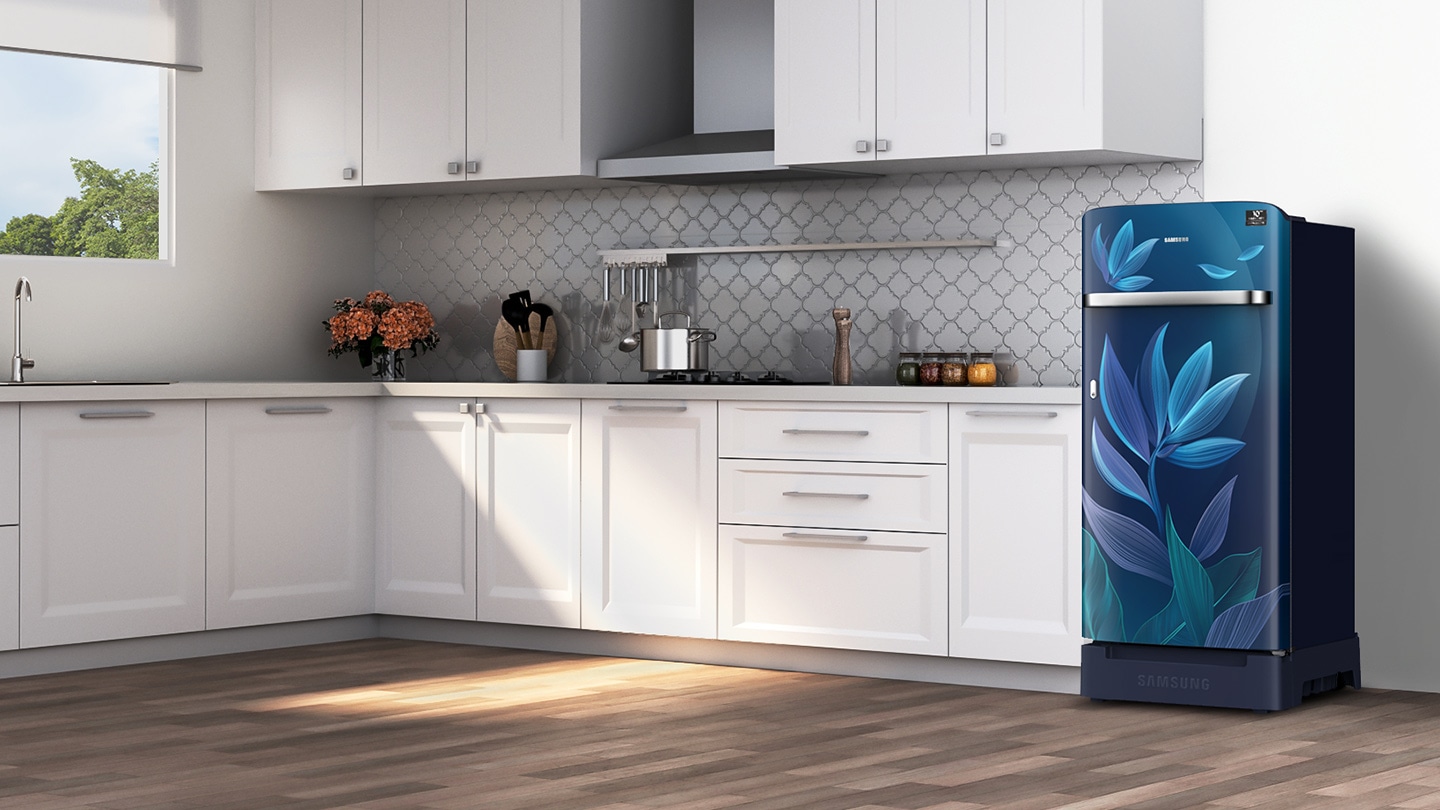 India's first
5 Star#
BEE certified
India's first 5 Star# Single Door Refrigerator 198 liter is certified by BEE based on the new 2020 energy norms, so it increases savings by using less energy* without compromising on performance. It's BEE 5 star rating makes it one of the most energy efficient refrigerators available.
6L More Space Inside
The Samsung New Single Door refrigerator offers more storage space. It has extra 6L more internal capacity.*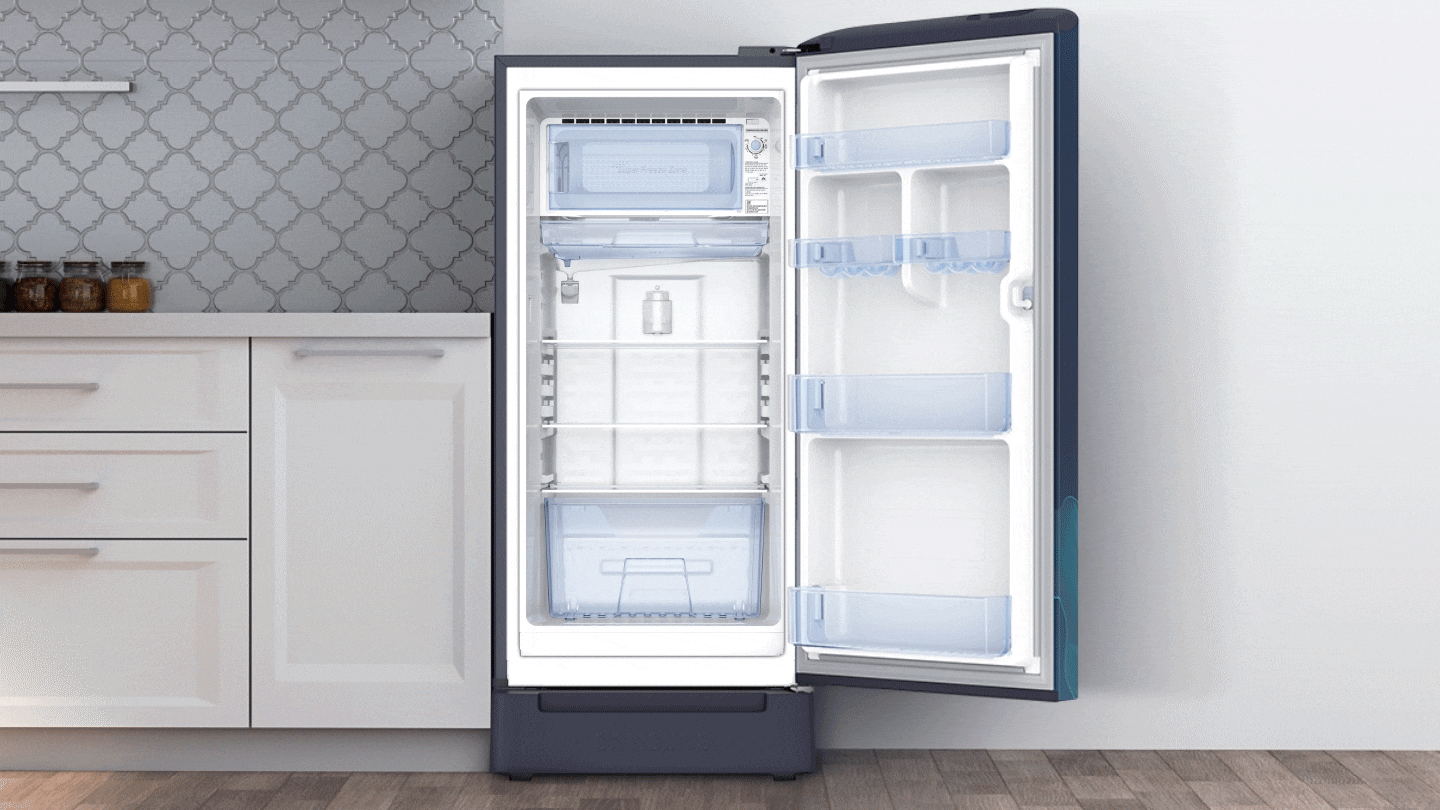 Works longer for less
Digital Inverter Technology
Enjoy greater energy efficiency, less noise and a long-lasting performance. The Digital Inverter Compressor automatically adjusts its speed in response to cooling demand. So it's quieter, uses up to 50% less power* and is certified to work for 21 years**, backed up by a 10 year warranty***.
Safer, tough shelves Toughened Glass
Store heavy items, like watermelons or marrows, much more conveniently and safely, no matter how much they weigh. The Toughened Glass shelves are designed and tested to withstand a huge weight of up to 175kg. So even dishes that are prepared in large pots and pans can be kept cool and fresh.
Voltage protection
Stabilizer Free Operation
Protect the refrigerator from power fluctuations*. The Stabilizer Free Operation keeps it working steadily and reliably. If the voltage increases too much it automatically cuts the power to prevent electrical damage. The compressor even operates at 50°C. So you don't need a separate stabilizer.