BEE 5 star certified
5 Star Energy Rating
Spend less on bills and protect the planet. The washing machine's high energy efficiency is certified by the Bureau of Energy Efficiency (BEE) with its highest "5 star" rating*. Its low power usage saves you money and also reduces harmful CO2 emissions, so it has less impact on the environment.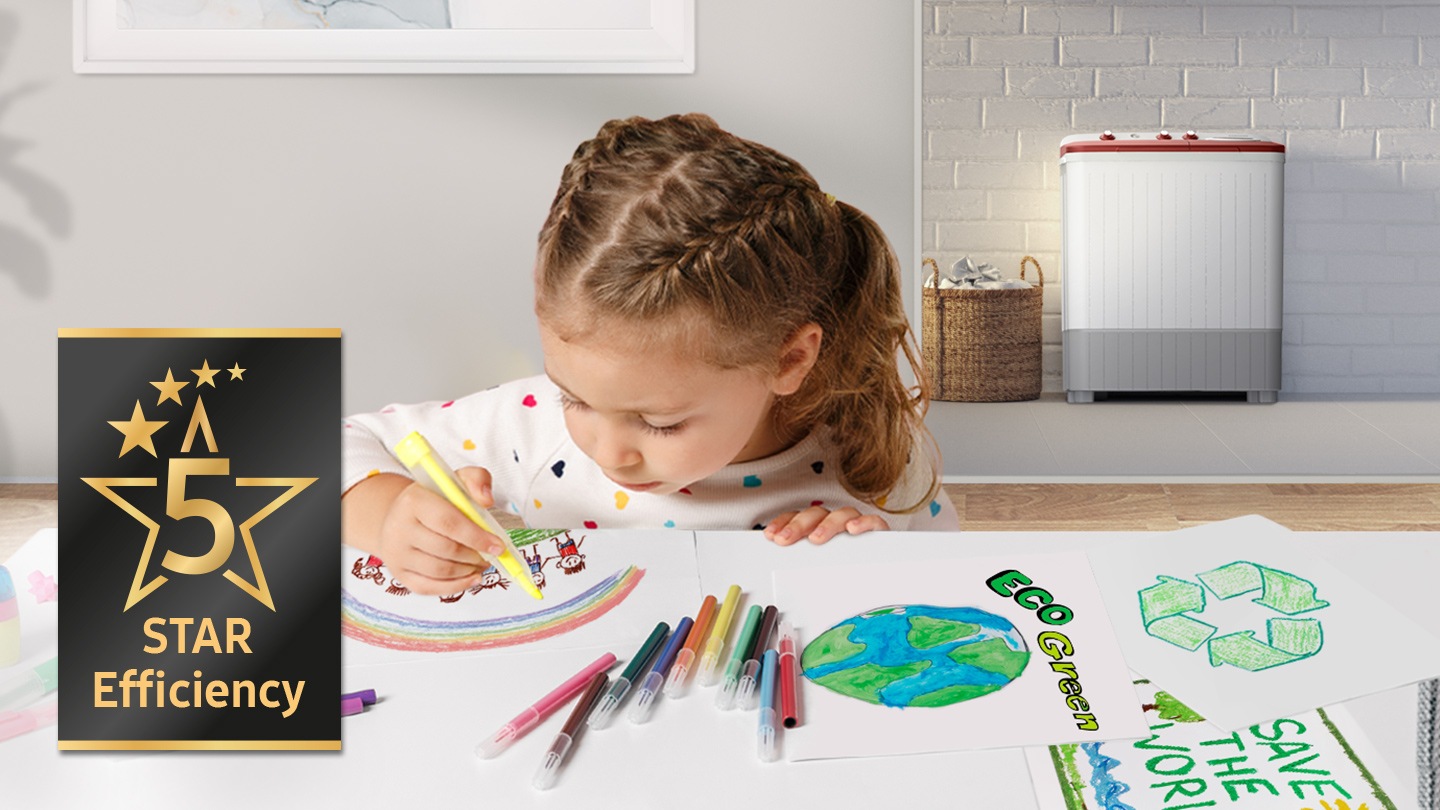 * Based on internal testing in accordance with the IEC 60456: 2010 standard and certified by Intertek. The results show that the energy consumption qualifies for a BEE (Bureau of Energy Efficiency) "5 star" rating.
Less noise & energy
Digital Inverter Technology
Enjoy greater energy efficiency, less noise and a long-lasting performance. Digital Inverter Technology uses strong magnets for a quieter and more powerful performance, but consumes less energy*. It provides outstanding durability**, backed-up by a 12 year warranty.
* Based on internal data, compared with Samsung conventional model.
Gentle clothes care
Wobble Technology
Stop clothes from getting tangled up and damaged. Wobble technology provides gentle care of fabrics. Its Wobble pulsators generate a dynamic, multi-directional washing flow that prevents tangles, twists and knots. It also gently and thoroughly cleans your garments with its increased washing power.
Powerful filtration and easy cleaning
Magic Filter
A Magic Filter effectively gathers the lint, fluff and particles that come out of your clothes, so your laundry stays cleaner, while protecting your drainage from getting clogged up. And it's easy to clean.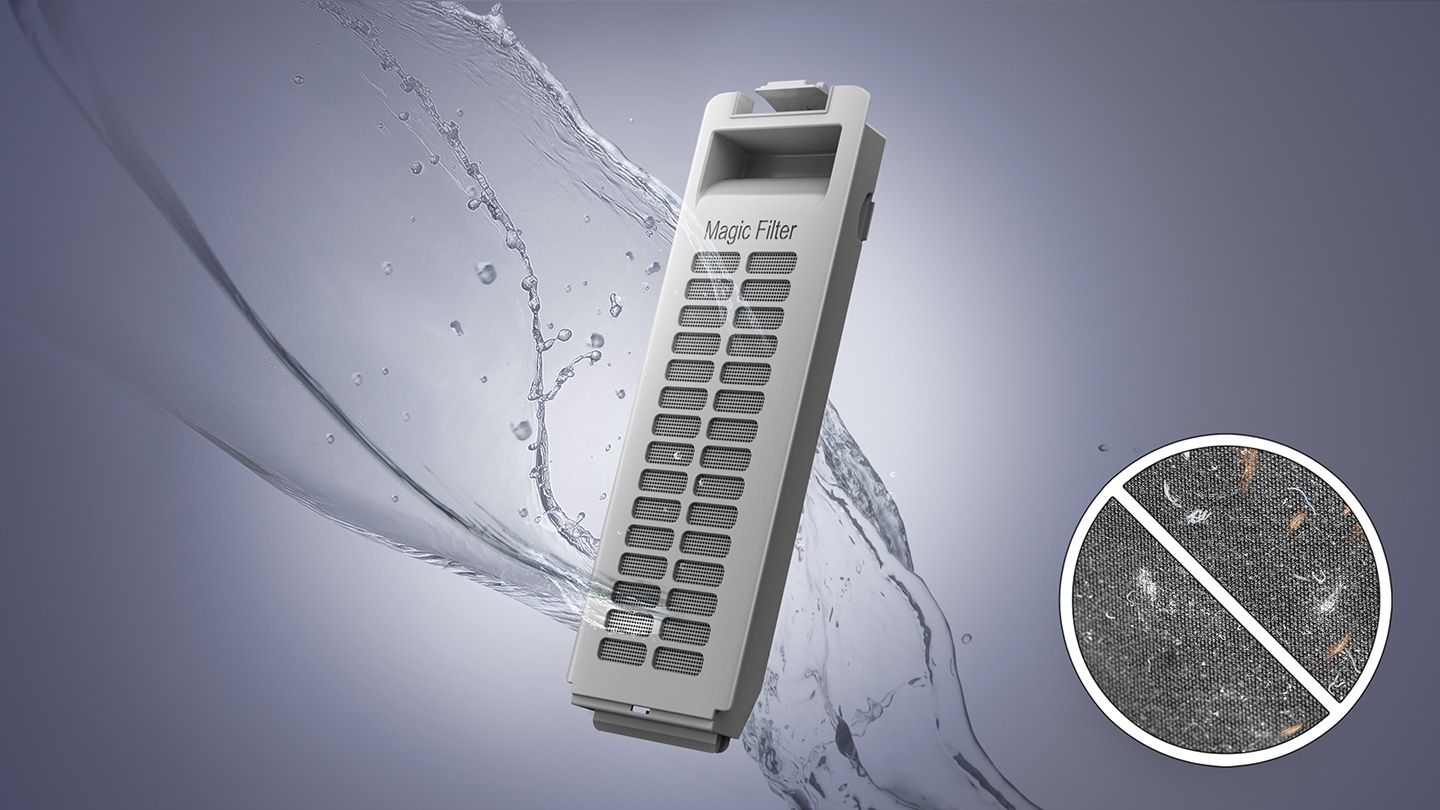 * Filter pattern may not be identical with actual product.
Keeps your washing machine fresh
Eco Tub Clean
For the ultimate in convenience, the Eco Tub Clean course keeps your top load washer fresh without using harsh chemicals. And it can even notify you automatically when it needs cleaning.
Soft on your clothes
Diamond Drum
Protect your clothes from being damaged.The Diamond Drum's unique "soft curl"design washes clothes very effectively,while treating them with care.Its smooth,diamond-shaped ridges are gentle on even delicate items.The small water exit holes also prevent fabric from becoming trapped and damaged.